CHIPD is a Clover® Technology Partner. Clover has the right mix of POS hardware and software for your specific needs. Clover lets you accept credit cards, EMV chip and contactless payments from customers, safely and securely. CHIPD knows the rigors of day to day credit card processing, that's why we know Clover is the hardware to use to keep your business going.
Clover Station Solo
Room for you to work The 14" high-definition touch screen makes your work fast and easy, from inventory and employee management to payments and reporting.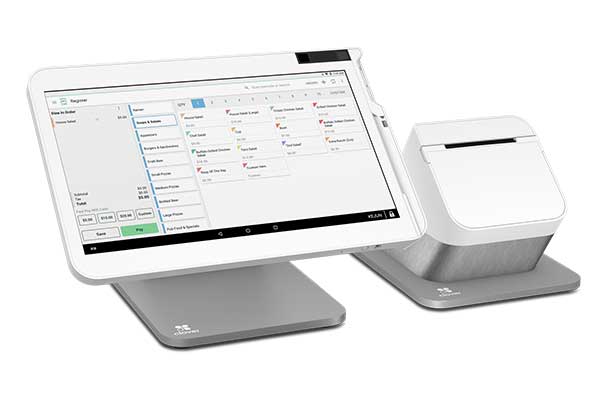 Ready out of the box Comes with a cash drawer and receipt printer — all you need to get to work.
Keep your team in the loop Sync communication between your staff and back of house to enhance the way your business runs.
Clover Station Duo
Two screens are faster than oneKeep lines moving with a 14" HD display for you and a 7" touch screen for your guests to confirm their order, leave a tip, redeem rewards, pay, and request a digital receipt.
Beauty and brains all-in-one POSAttractive and easy-to-use hardware with a printer and included cash drawer and all the right software in one system.
It's totally expandableBuild a system tailored to your needs. Put together multiple countertop and handheld devices with accessories like printers and scanners, and it all works together, seamlessly.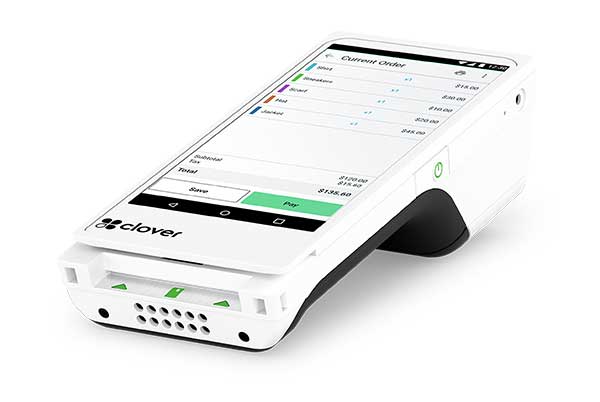 Clover Flex 3
Clover is excited to announce the Flex 3 is available in the United States. The Flex 3 supports Android 10 and features a larger display—5.99″ IPS HD. The Clover Flex 3 payment screens have a brand new look and feel. Payment functionality remains unchanged.
Clover Mini Gen 3
Running a small business is no easy task. There's all the day-to-day stuff. And preparing for a year from now? It's a lot to think about, and a ton of pressure to deliver on. But with Clover Mini in your corner, you're ready for whatever business throws at you from day one.
Out of the box, it offers swipe, EMV chip and contactless payments. And it gets better from there.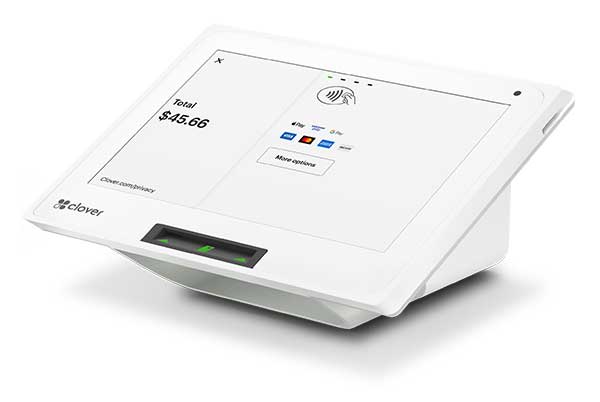 Clover Go
You don't just go to work every day. You get after it—wherever work takes you. But there's one thing you need every day: a way to take payments when you're not sitting still.
So whether you're running around your store or tend to take matters into the field, Clover Go Contactless Reader is your go-to POS for secure credit card swipes, dips and taps like Apple Pay®, Samsung Pay™ and Android Pay™. It also offers many of the same industrial strength payment capabilities and the security as our larger Clover devices. Just provide your own smartphone or tablet and a free hand.